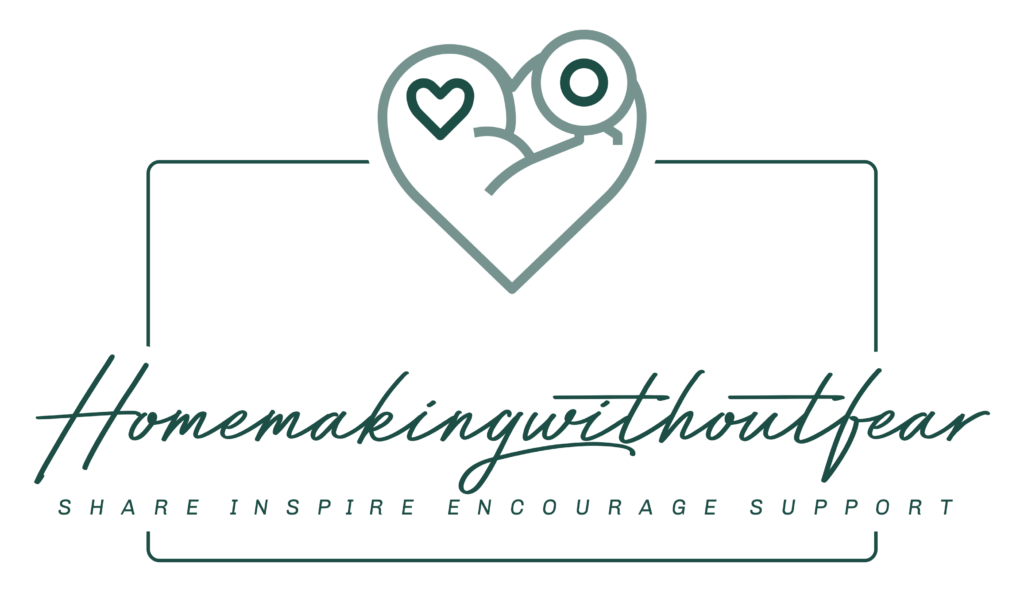 DISCLOSURE POLICY
Homemaking without Fear is a blog owned and written by Kassandra Moore using WordPress platform. This blog accepts forms of cash advertising, sponsorship, paid insertions or other forms of compensation.
This blog provides personal opinions, general information and possible discussions about health related subjects. The information and other content provided in this blog, website or in any linked materials are not intended and should not be considered, or used as a substitute for, medical advice, diagnosis or treatment for your individual situation.  This blog and website does not constitute the practice of any medical, nursing or other professional health care advice, diagnosis or treatment. I do not, and cannot, diagnose conditions, provide second opinions or make specific treatment recommendations through this blog or website.
If you or any other person has a specific medical concern or condition, you should consult with your health care provider or seek other professional medical treatment immediately. Never disregard professional medical advice or delay in seeking it because of something that you have read on this blog, website or in any linked materials. If you are experiencing a medical emergency, please call 911 or call for emergency medical help on the nearest telephone immediately.
Many of our posts contain affiliate links. If you click on an affiliate link and buy something, we may receive a very small commission. It does NOT result in additional charges to you or cost you anything extra. Mentions of associated products/services/businesses within the content of our blog may or may not be noted as an affiliate in every reference. For instance, as an Amazon Associate I earn from qualifying purchases. The affiliate money we earn per month helps pay the fees to keep this site up and running. Thanks for your support!
That being said, I am NOT compensated to provide opinion on products, services, websites and various other topics. The views and opinions expressed on this blog are purely mine. If I claim or appear to be an expert on a certain topic or product or service area, I will *only* endorse products or services that I believe, based on my experience, are worthy of such endorsement. Any product claim, statistic, quote or other representation about a product or service should be verified with the manufacturer or provider.
COPYRIGHT POLICY
All printable files received or downloaded from Homemaking without Fear are rights protected. These files may not be copied or shared with others. However, you may absolutely share a link to Homemaking without Fear when you desire to share our content. We appreciate you spreading the word!
Homemaking without Fear also reserves the right to remove, replace, or move any image content without prior announcement.  All photos that are not taken by Homemaking without Fear are credited and linked to their outside sources and are believed to be public domain and readily available on the Internet (published according to the U.S. Copyright Fair Use Act, title 17, U.S. Code.) Any photos not credited to an outside source have been taken by Homemaking without Fear and rights protected. Failure to link back and credit our site constitutes a copyright violation.
COMMENT POLICY
Homemaking without Fear reserves the right to edit or remove any comment that we deem malicious, spam, inappropriate, or offensive. Also please note that comments are manually approved, so they may not be visible right away.
PRIVACY POLICY
At Homemaking without Fear we recognize that privacy of your personal information is important. Here is information on what types of personal information we receive and collect when you use and visit Homemaking without Fear and how we safeguard your information. We never sell your personal information to third parties.
Log Files
As with most other websites, we collect and use the data contained in log files. The information in the log files include your IP (internet protocol) address, your ISP (internet service provider), the browser you used to visit our site (such as Google Chrome or Firefox), the time you visited our site and which pages you visited throughout our site.
Cookies and Web Beacons
We use third party advertisements on Homemaking without Fear to support our site. Some of these advertisers may use technology such as cookies and web beacons when they advertise on our site, which will also send these advertisers (such as Google through the Google AdSense program) information including your IP address, your ISP , the browser you used to visit our site, and in some cases, whether you have Flash installed. This is generally used for geotargeting purposes (showing New York real estate ads to someone in New York, for example) or showing certain ads based on specific sites visited (such as showing cooking ads to someone who frequents cooking sites).
You can choose to disable or selectively turn off our cookies or third-party cookies in your browser settings, or by managing preferences in your browser. However, this can affect how you are able to interact with our site as well as other websites. This could include the inability to login to services or programs, such as logging into forums or accounts.
Google Analytics
This website uses Google Analytics to track website traffic. Collected data is processed in such a way that visitors cannot be identified.