Fresh, crisp cucumber melon flavored borage microgreens star in this homemade Greek Gyro. As a Microgreen Farmer, I am always looking for new, delicious ways to amp up the health factor in my family's daily diet. Microgreens are an important way we do this. Borage is a new microgreen to us but we are loving it. It is simple & fast to grow too.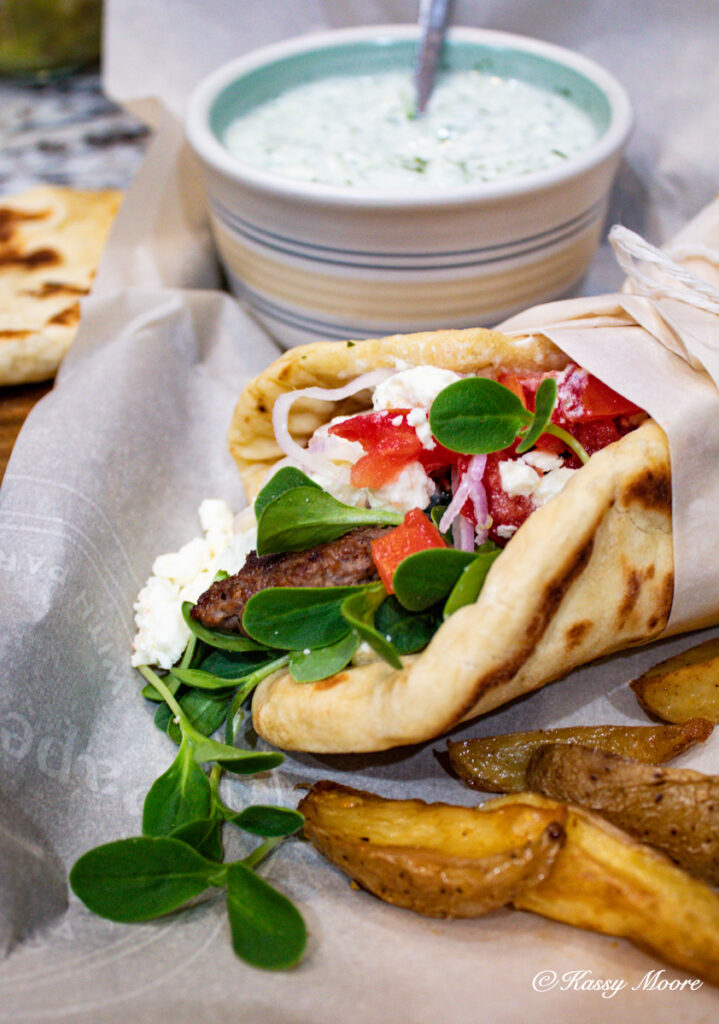 This post may contain Amazon Affiliate Links, which means I make a small commission at no extra cost to you. See my full disclosure at homemakingwithoutfear.com. Furthermore as an Amazon Associate, I may earn from qualifying purchases.
I recently shared with you how to make homemade Greek Gyro meat from ground venison . You can actually make it with ANY ground meat. The recipe is quite simple and yummy.
One of the best parts about that recipe is that the meat can be made ahead of time, refrigerated or even frozen so dinner can be brought together very quickly. If you choose to warm the meat up as "leftovers", you can just thinly slice the ground beef patties and pan fry, oven warm or *GASP* even microwave the leftovers.
What a wonderful recipe to have in your back pocket for those busy weeknights!?
But what do you serve on or with your homemade Greek Gyros?
Traditional Gyro Toppings
Traditional Gyro toppings include:
Lettuce
Tomato
Thinly sliced red onion
Feta Cheese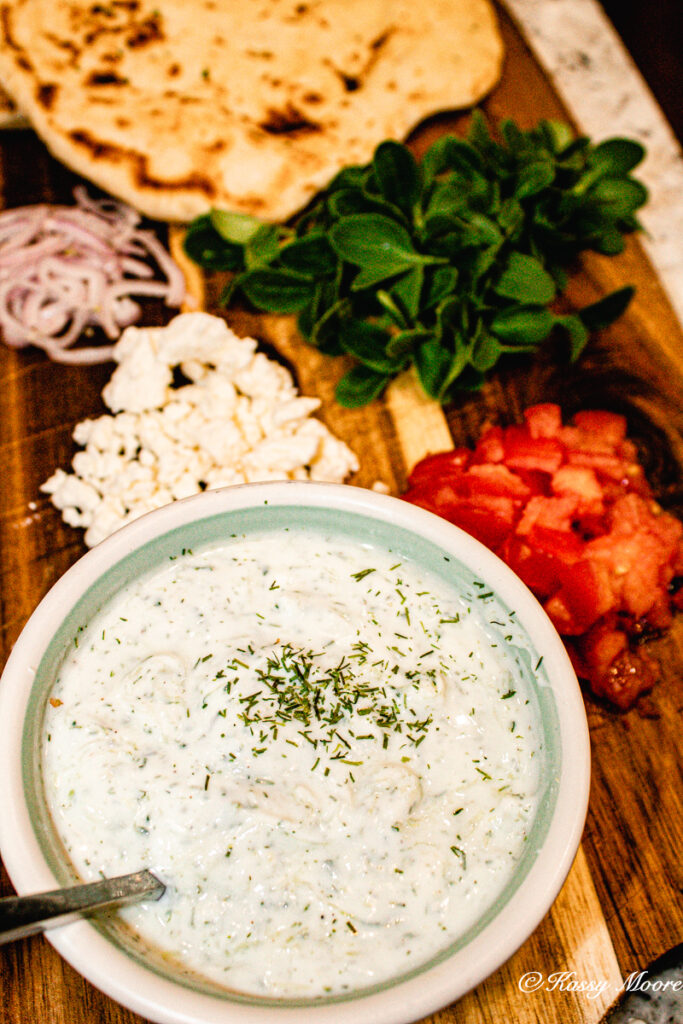 When all this deliciousness is wrapped up in homemade flatbread, or the more traditional Naan – it's a meal that is FRESH, flavorful and healthy too.
When I began growing borage microgreens, I immediately began thinking and researching recipes that would highlight it's fresh cucumber like flavor.
Because borage is native to the Mediterranean area, I new an ethnic dish was to be something I wanted to make. I'm always looking for new ways to use up a freezer full of ground venison, Elk and beef. Homemade ground meat Greek Gyros STARRING borage microgreens is a match made in heaven.
What is Borage?
Borage is actually a flower or herb, not a vegetable at all. Like previously mentioned it is native to the Mediterranean area but has found recent favor with avid gardeners.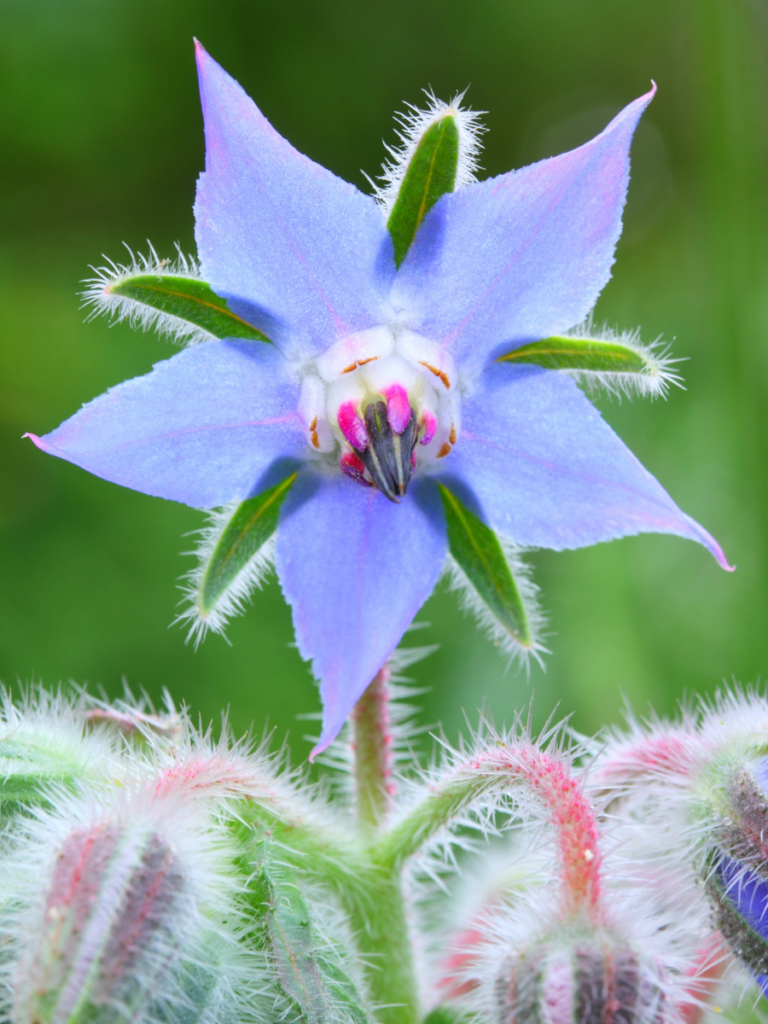 When borage is allowed to mature and flower, it produces a very tall fuzzy- leafed plant with beautiful star-shaped blue flowers. It attracts beneficial pollinators to a garden.
Borage also fixes valuable nutrients into garden soil making it the perfect cover crop or composting plant. Because it is high in calcium and potassium, borage is a wonderful companion plant and may help many garden veggies thrive.
Borage also re-seeds itself readily which means you can plant just once and may never need to plant again.
In addition to an edible salad green, borage is also used as a medicinal plant/herb. The flowers, leaves and oil can all be used in different ways as medicine. From skin ailments, inflammatory conditions, hormonal imbalances and many other issues, borage has been valued. Borage is not only beautiful and delicious it is also a valuable part of any home garden.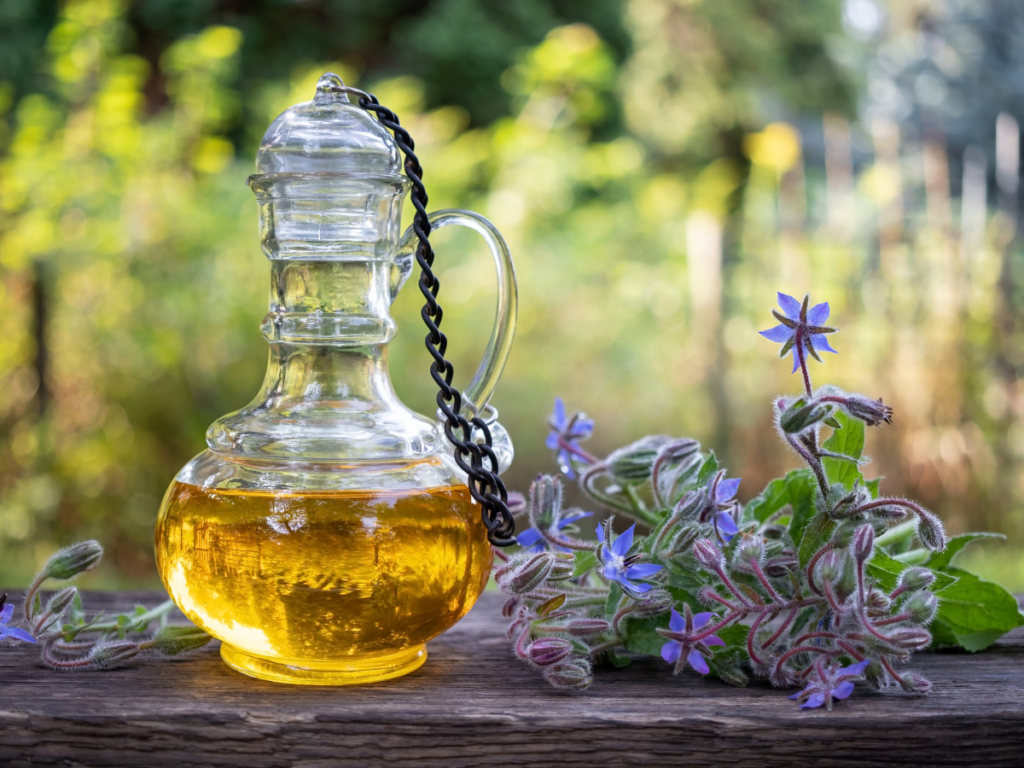 Why not add Borage Microgreens to Your Homemade Greek Gyros!?
In NW Montana certainly cucumbers but fresh vegetables in general are difficult to access all year round. We live a very rural location AND our zone 6a winters are quite long and cold. Microgreens are a crucial way that I grow and provide fresh green superfood nutrition all year long. Learn more about our farm, MT Wild Roots here.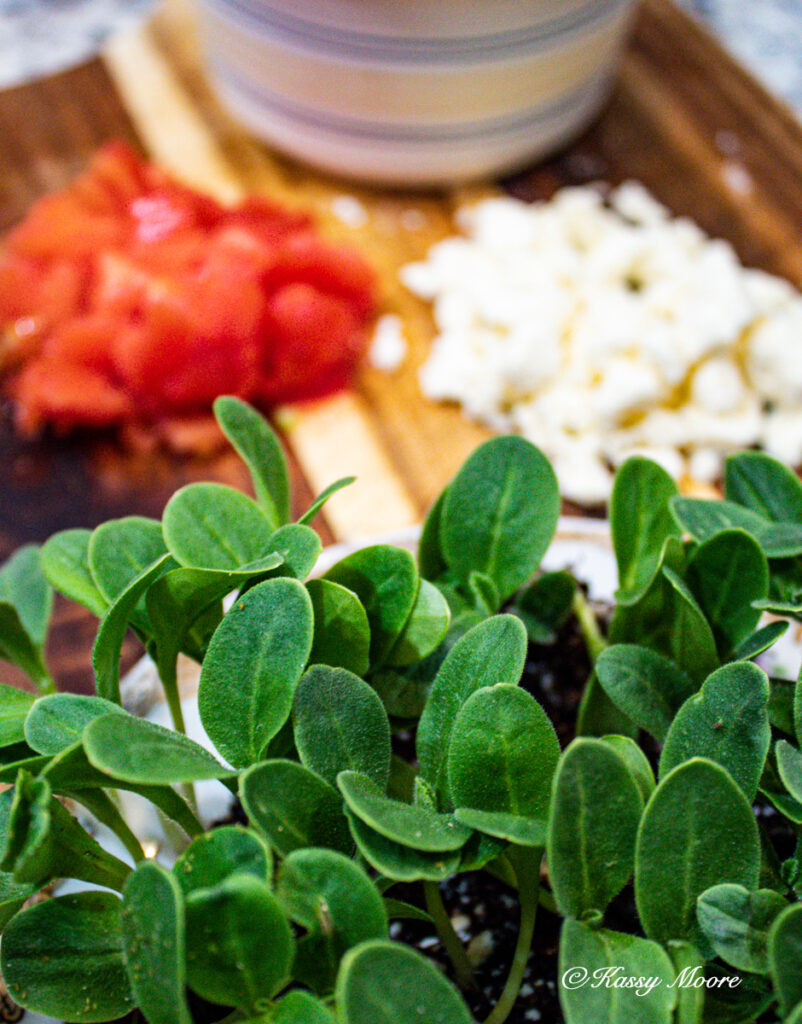 We keep a variety of microgreens growing all year long. Radish, broccoli, kohlrabi, sunflower, pea and even cantaloupe are some of our favorites.
Throughout the year, I like to experiment with all sorts of microgreen recipes – finding ways to add or substitute what we grow and have readily available for ingredients that may be harder for us to get.
Microgreens are a wonderful addition just for the health factor too!
Borage is not just a super healthy, easy to grow green. It also has a wonderful flavor. Borage tastes like fresh cucumber with a light floral to melon flavor. It has a pleasant bitterness that is balanced well by salty, spicy flavors. This is why I love it so much in a spice heavy dish like Greek Gyros.
Some may find the slightly fuzzy leaves strange but I don't mind that at all especially combined with all the other textural elements of the gyro. The "fuzz" is not very noticeable when combined with homemade tzatziki, tomato, feta and super flavorful homemade gyro meat. The fresh crunch is certainly welcome. I can easily substitute out both the cucumber AND the lettuce in traditional gyro toppings by adding borage. This is a HUGE convenience and produce money saver for us!
Let's put together the PERFECT homemade Greek Gyro STARRING Borage Microgreens!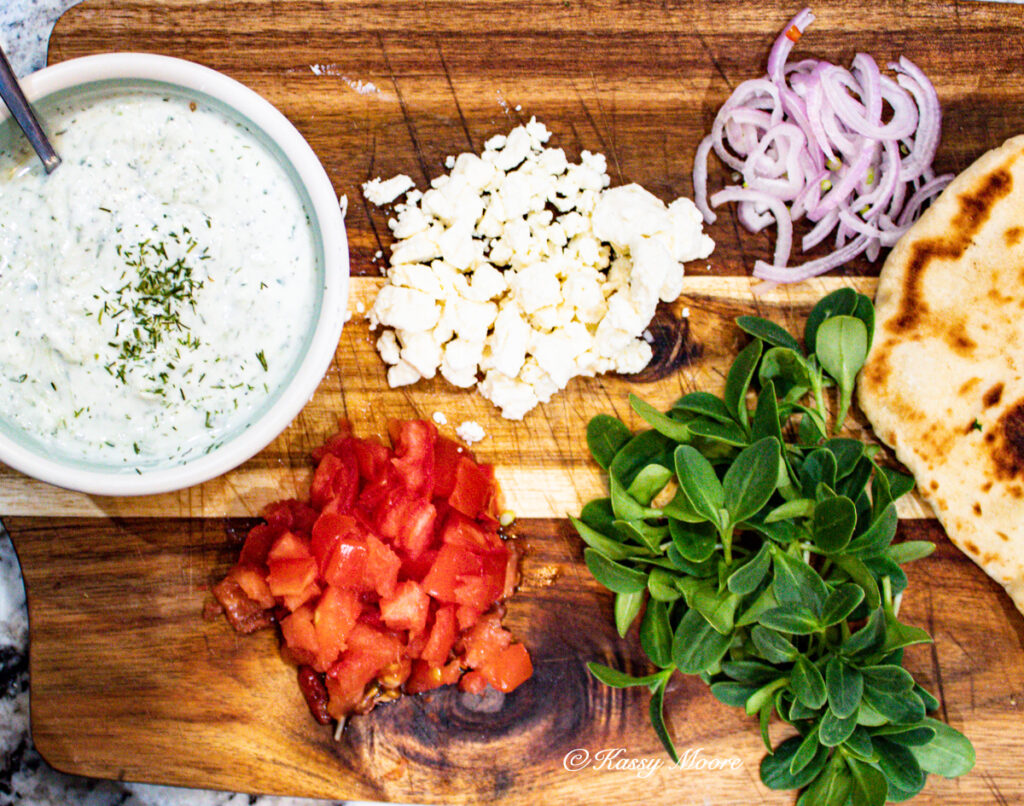 Step 1:
Gather your ingredients: flatbread, fresh toppings, tzatziki sauce. Then, season and mix your Greek Gyro meat.
Step 2:
Cook up your homemade Greek Gyro meat.
Harvest your borage and wash and prepare all your toppings while your gyro meat cooks.
Warm up your flatbread, either by wrapping in foil and placing in the oven, or by toasting in a hot skillet with a bit of olive oil.
Step 3:
Assemble your gyro with the toppings you like. Wrap it all up in a warm flatbread with a generous dollop of fresh homemade tzatziki sauce.
Serve with home fries, salad, roasted veggies or anything your heart desires.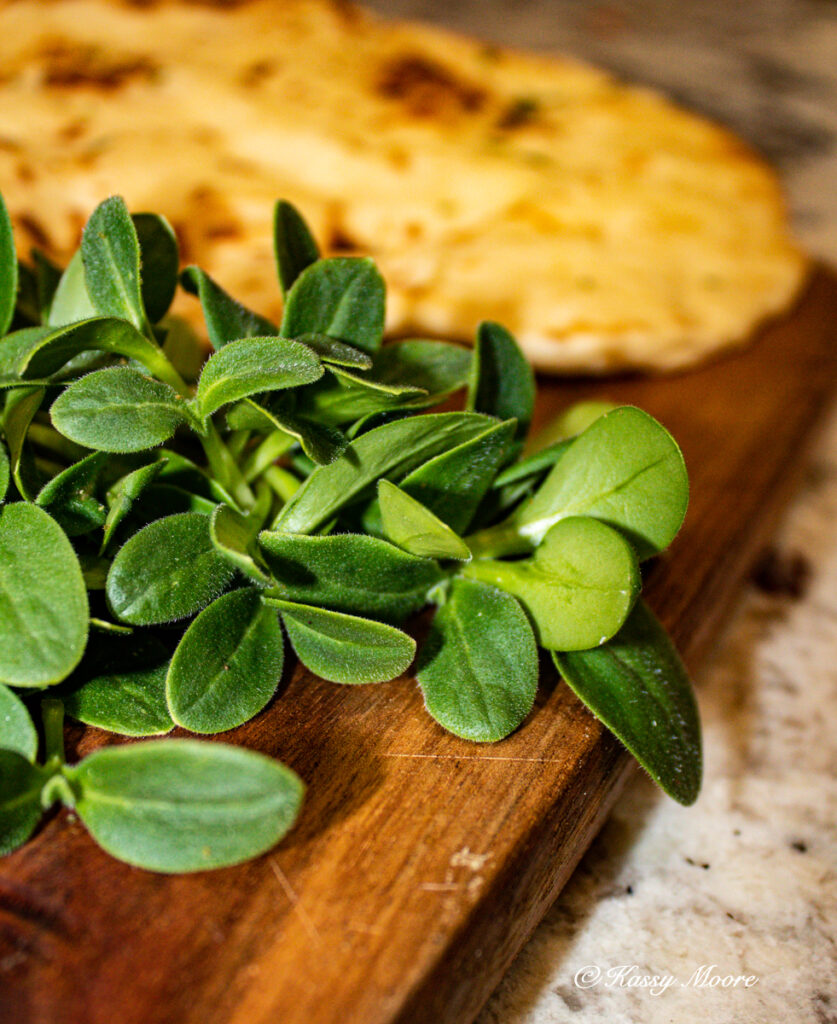 And OF COURSE, add a generous handful of freshly harvested borage microgreens.
Enjoy your borage microgreen green gyro!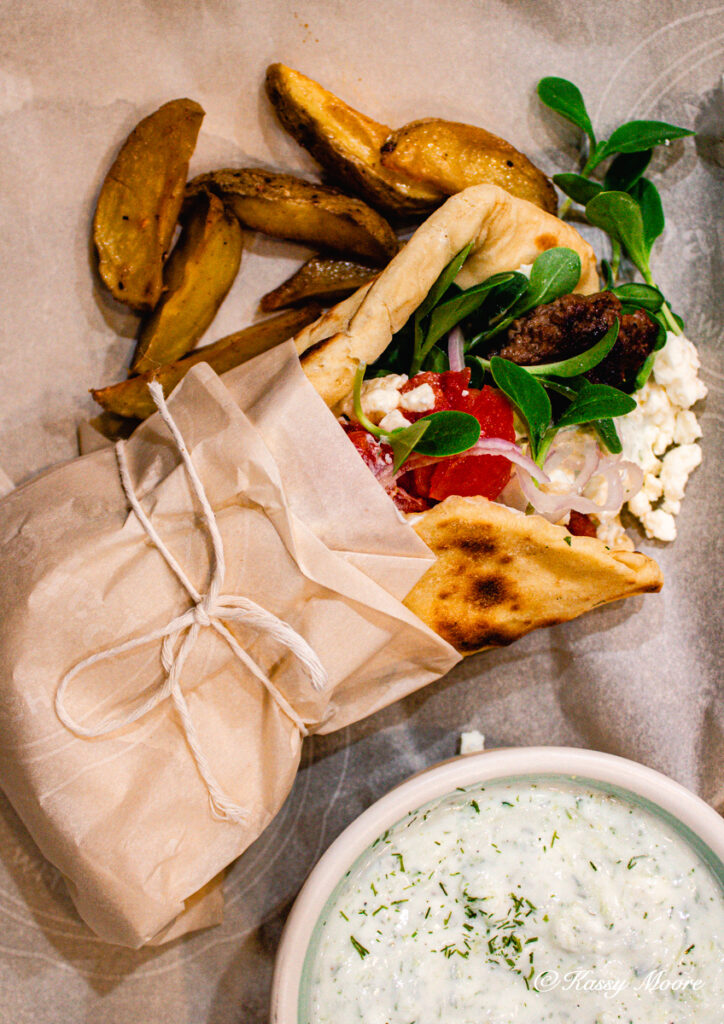 Are you interested in learning how to grow your microgreens?
Did you know you can literally grow greens year round in your home with very few materials. I grow 12+ trays of SUPERFOOD microgreens weekly – in less than 8 square foot of space. Join me in my online class called How to Grow Your Own! Microgreens Crash Course.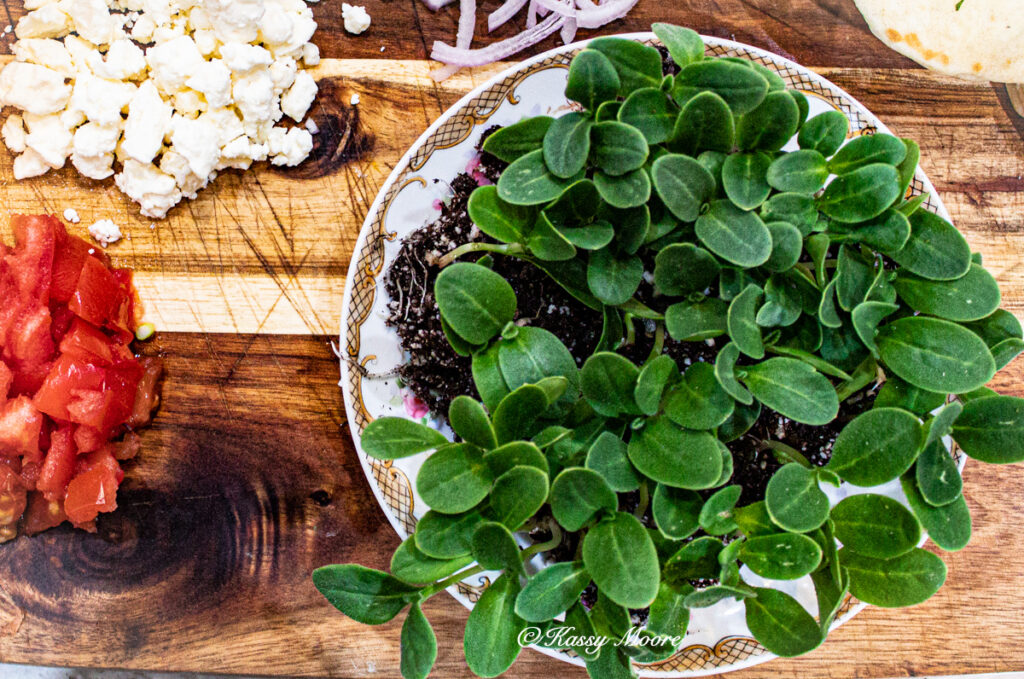 This online course is pre-recorded with video and lecture-style sessions designed to get you growing your own microgreens at home SUPER FAST. Get 24/7 lifetime access to the online videos PLUS our Microgreens eBook.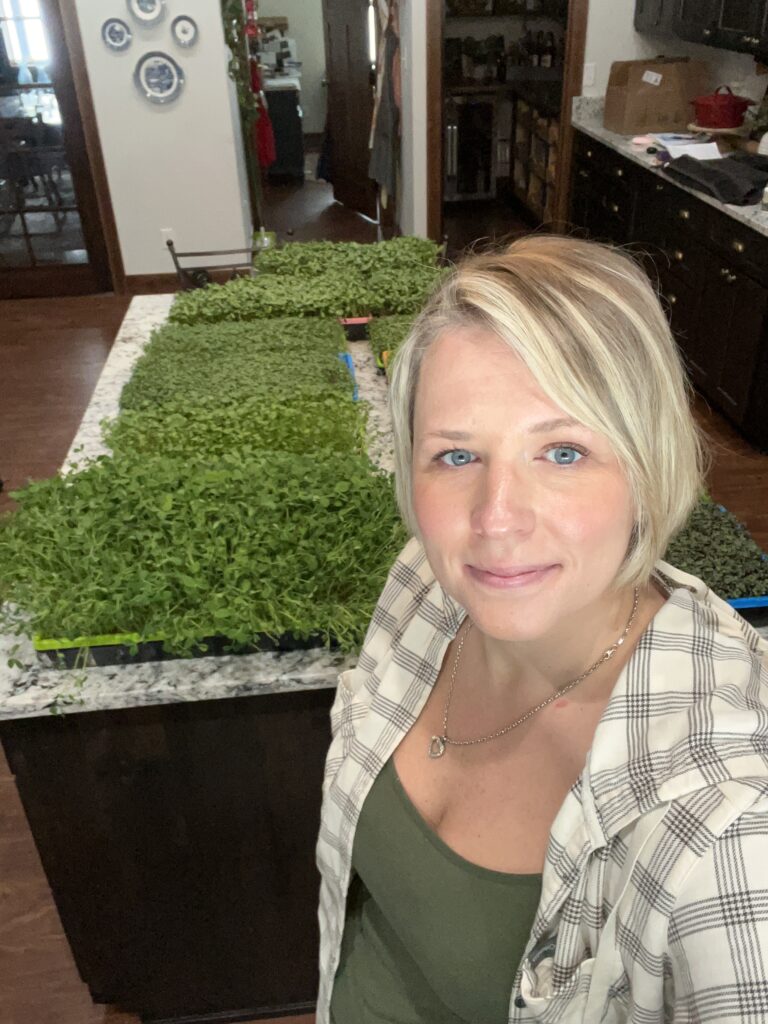 Too busy? Not enough space? NO PROBLEM. These classes are designed to allow you to learn ALL THE BASICS in a very condensed time frame.
Binge watch all videos or slow it down. . . Learn at your own pace.
CLICK HERE TO GET THE FRIST VIDEO SENT TO YOU FOR FREE!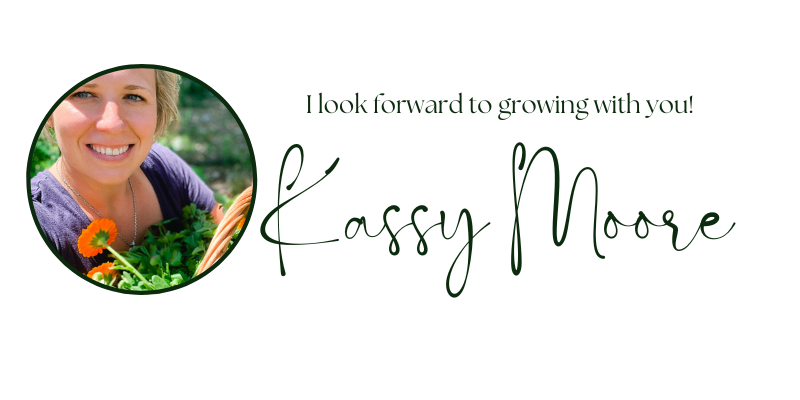 Do you need microgreen supplies and even more information and support?
My friend Todd and the Home Microgreens Store have everything you need from containers and soil to seeds and FREE educational materials. How about a The Microgreens Podcast designed to encourage and support your home microgreen journey? You can even learn more about growing borage specifically.
This is a Home Microgreens affiliate link, which means I may make a small commission at no extra cost to you. See my full disclosure at homemakingwithoutfear.com. Furthermore as Home Microgreen's Affiliate I may earn from qualifying purchases. I know you will love their products. We thank you for your support.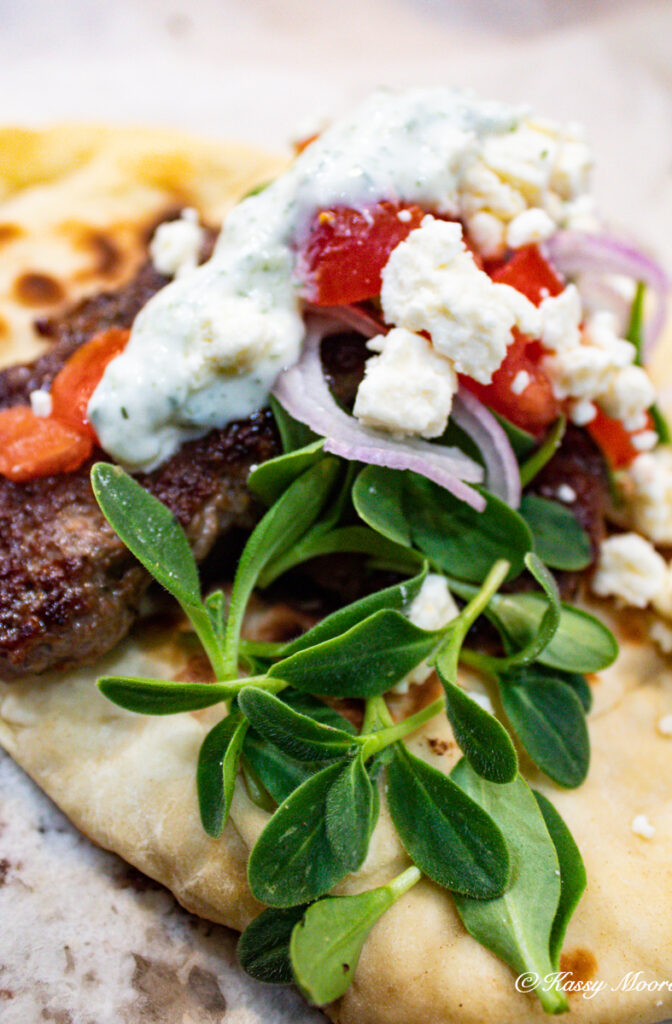 Hey there my friends!

Coming up with flavorful NEW ways to serve my family healthy, nutrient dense microgreens is a pleasure and a joy. . . almost as much as EATING them. Borage is a microgreen I will definitely continue to grow over and over again. Let me know if you make this recipe and I'd love for you to share it and tag me on Instagram! And of course I'd love to have you visit our microgreen farm page and join us in an online class or TWO!
Love this HEALTHFUL microgreen recipe? Here are more delicious family dishes you will love.
Need kitchen essentials?
Click the button below to shop my favorites on Amazon.
This post may contain Amazon Affiliate Links, which means I make a small commission at no extra cost to you. See my full disclosure at homemakingwithoutfear.com. Furthermore as an Amazon Associate, I may earn from qualifying purchases.
Click this image to pin Borage Microgreens Homemade Greek Gyro recipe for later.