How about a SUPER EASY dessert recipe for all those summer BBQ's, picnics or days at the water? I know I'm always down for a quick easy, sweet treat and these are the the Easiest Cookie Bars Ever. . . How about a cookie with only 3 ingredients plus whatever kind of add-ins you like? They bake in 20-25 minutes and literally ANYONE can make them.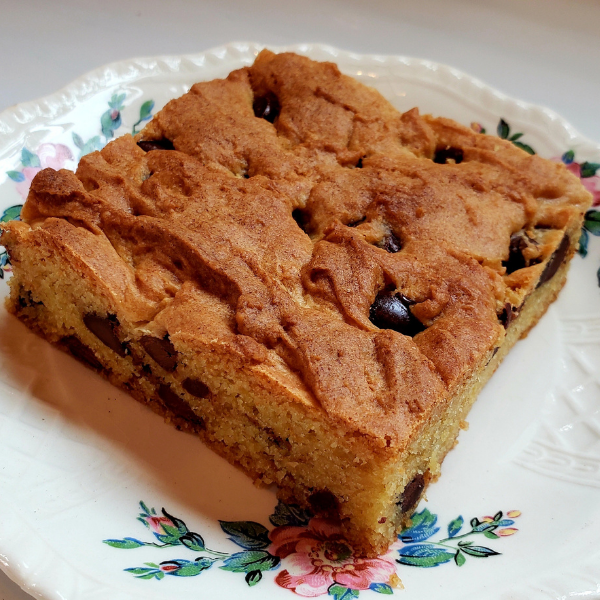 So these truly are the easiest cookie bars you will ever make and here is why. They use a BOX CAKE MIX as the third ingredient!!
SAY WHAAAAT?!
Yup you heard me. While I try to cook healthy and from scratch MOST of the time, I am NOT above using grocery store shortcuts. This is especially true in the summer when it is BUSY, HOT and the water is calling my name. This 3 ingredient recipe is as simple as 1, 2, 3 COOKIE!
1st Ingredient – Butter (1 stick)
2nd Ingredient – Eggs (2 eggs)
3rd Ingredient – Cake mix (any kind you like)
And just like that you have COOKIE (add your mix-ins and bake)
I know you have a lot going on and it is nice to whip something up quick to contribute a little home baked goodness to a church picnic, BBQ or family gathering. . . so I got you my friend.
The Classic version of these bars is made with a yellow cake mix and chocolate chips. They turn out exactly like a soft baked chocolate chip cookie. You could also use a chocolate cake mix and chocolate chips for a brownie version. . . oooooooh try chocolate cake mix and mint chips . . . . or chocolate cake mix and caramel chips. . .
SWOON! . . .
YOU choose the cake mix and candy flavor combo to customize your signature dessert. These are SO FUN and SO GOOD too.
What you will need: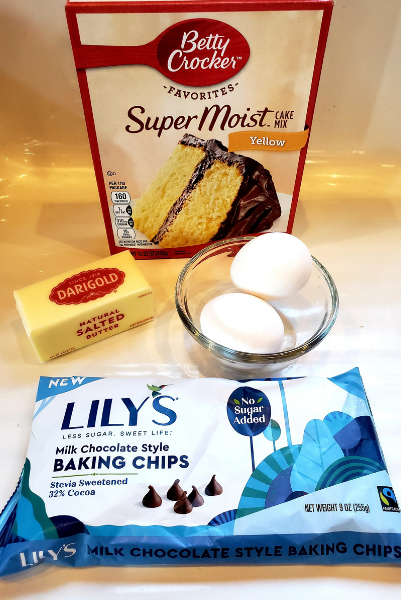 1 stick of butter (4oz)
2 eggs
1 box cake mix (15.25oz) – any flavor
Any small candies you like: chocolate chips, mint chips, peanut butter chips, caramel chips, butterscotch chips, candy coated chocolates, chopped candy bars, sprinkles, nuts. . . the possibilities are endless.
How to Make the Easiest Cookie Bars Ever: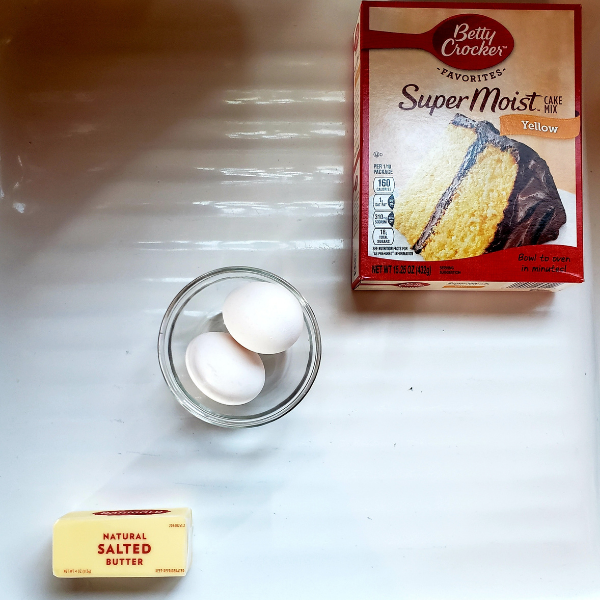 Melt 1 stick of butter in the microwave or stovetop.
Use butter or non-stick spray to grease a baking dish. Pre-heat oven to 350 degrees.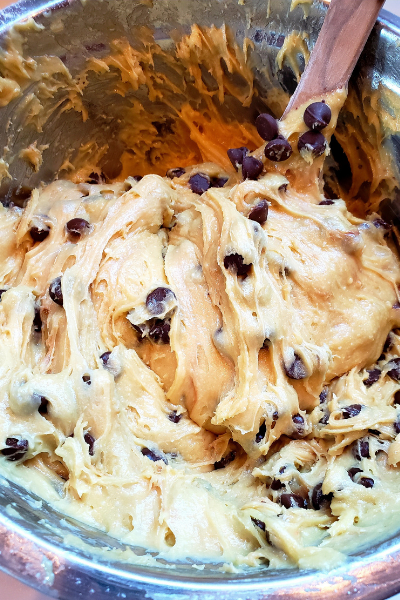 Mix cake mix, melted butter and eggs until well combined.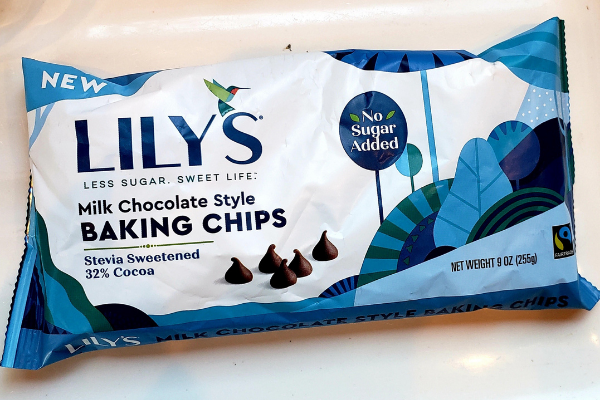 Stir in 1/2-1 cup of small candies (chocolate chips or whatever you like.)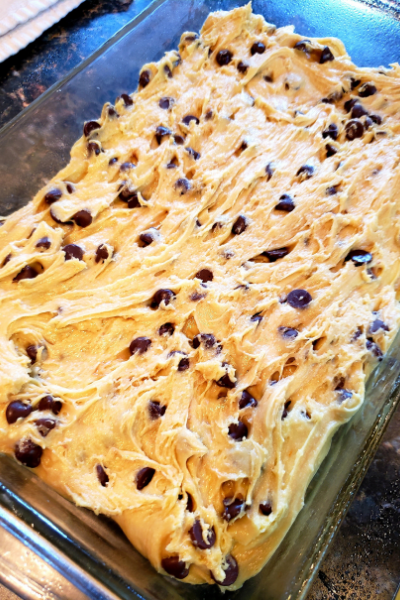 Spread in 8×8 or 9×9 baking dish and bake for 20 to 22 minutes.
Bake 23-25 minutes for larger baking pans such as 9×13. You would also double the recipe for that large of a dish.
Let bars cool slightly and cut!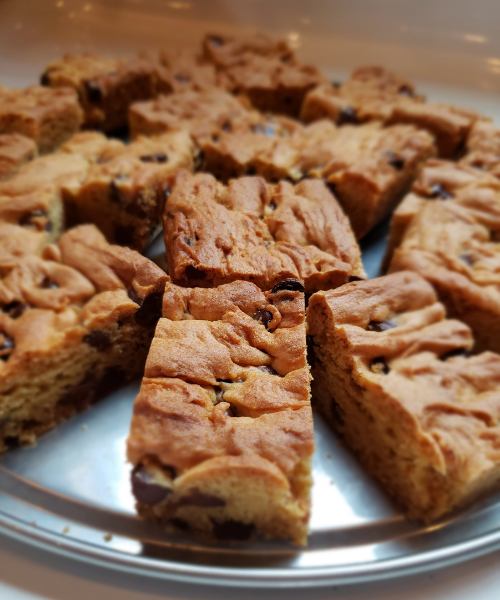 Combination Ideas for the Easiest Cookie Bars Ever!
Yellow Cake mix with:
chocolate chips (classic chocolate chip cookie bar)
chopped Reese'
M n M's
Reese Pieces
butterscotch chips
Chocolate Cake mix with:
chocolate chips
peanut-butter chips (A FAVORITE!!)
white chocolate chips
chopped Reese's
chopped Andes mints
White Cake Mix with:
sprinkles
M n M's
chopped TWIX or snickers
chopped Oreos – Cookie in a cookie?! That is crazy talk!
Strawberry Cake Mix with:
chocolate chips
white chocolate chips
You can also add nuts, coconut, raisins . . . the possibilities are nearly endless. . .
Hey Friend, thanks for stopping by the blog. I hope you try this recipe and share with those you love. If you need another easy recipe idea. . .
Checkout this EASY Breakfast Recipe: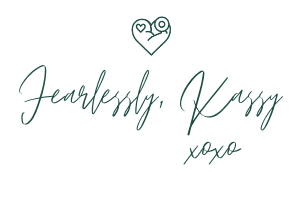 Pin it for Later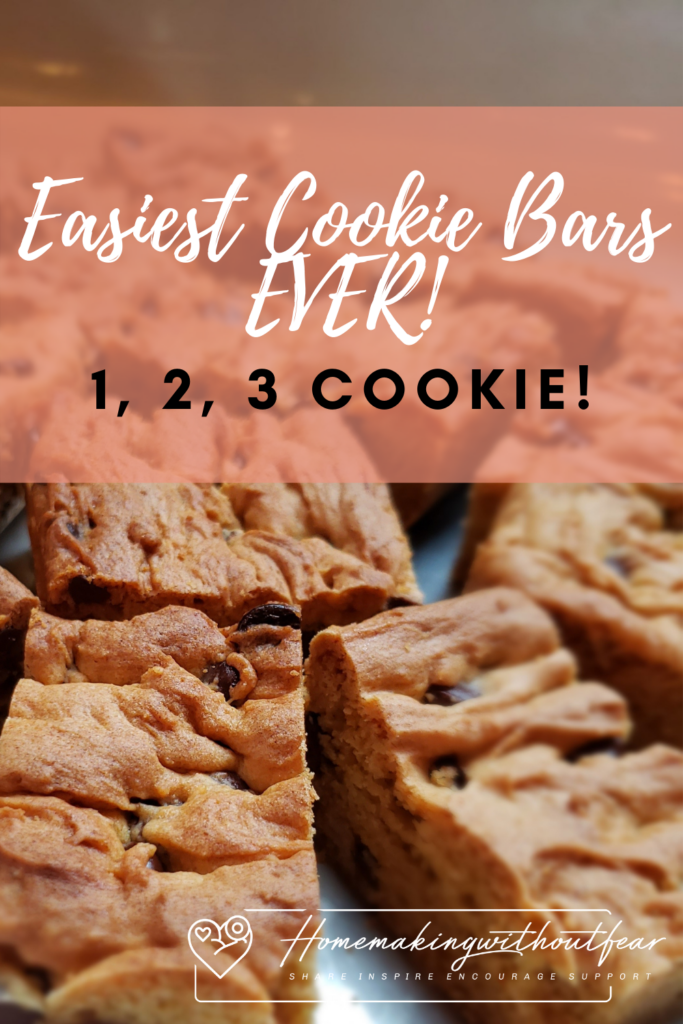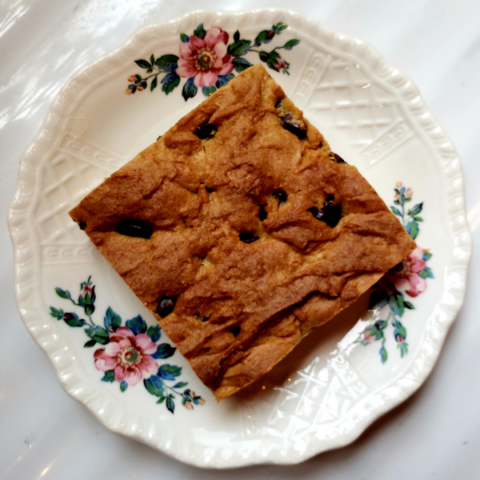 Easiest Cookie Bar EVER| 1, 2, 3 Cookie!
This truly is the easiest cookie bar you will ever make. Only 3 main ingredients PLUS whatever mix-ins you like! Play with the flavor combinations and come up with your own signature dessert!
Ingredients
1 stick (4 oz) melted butter
2 eggs
1 box (15.25 oz) cake mix
1/2 -1 cup of small candies, chopped candy bar or chocolate chips
Instructions
Preheat oven to 350 degrees
Spray or butter a 8x8 or 9x9 baking dish.
Melt butter in microwave or stove-top.
Add cake mix, eggs and butter to mixing bowl and stir until well combined.
Fold in candies.
Spread in baking dish in an even layer.
Bake for 20-22 minutes.
Let cool and cut into bars.
Recipe can be doubled to bake in a 9x13 pan. Bake for 25 minutes or until set.
Notes
Flavor Combination Inspiration:
Yellow cake mix with chocolate chips (classic chocolate chip cookie bar)
Yellow cake mix with chopped Reese's
Yellow cake mix with M n M's
Yellow cake mix with butterscotch chips
Chocolate cake mix with chocolate chips
Chocolate cake mix with peanut-butter chips (A FAVORITE!!)
Chocolate cake mix with white chocolate chips
Chocolate cake mix with chopped Reese's
Chocolate cake mix with chopped Andes mints
White cake mix with sprinkles
White cake mix with M n M's
White cake mix with chopped TWIX or Snickers
White cake mix with chopped oreos
Strawberry cake mix with chocolate chips