It's that time again . . . when we feel the urge to make the insides of our home as sparkling fresh, clean and beautiful as the spring weather outside. A clean and organized refrigerator is a great place to start your spring cleaning. Even if you don't have time to spring clean your whole house, a quick clean of this particular problem area can be incredibly motivating. I want to share with you 5 simple steps to clean and organize your refrigerator and 10 Tips that will help you keep it that way! Won't you take 20 minutes with me and give your refrigerator a quick spring cleaning? You will be glad you did!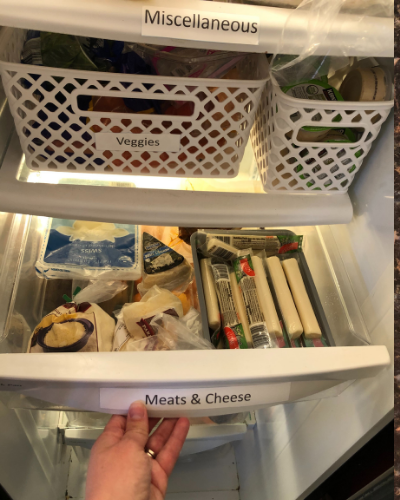 This post may contain Amazon Affiliate Links, which means I make a small commission at no extra cost to you. See my full disclosure at homemakingwithoutfear.com. Furthermore as an Amazon Associate, I may earn from qualifying purchases.
Like many of YOU, our refrigerator is a heavy lifter in our home. I laugh to think how many times a day it's poor doors are flung open and it's contents ravaged by many different sets of hands. . .
It is a challenge to keep it clean and organized so that food can be found quickly and easily and doesn't get shuffled to the back, forgotten about and wasted.
I HATE WASTING FOOD. It actually makes me feel like a BAD HUMAN (Whaaaaa!!) . . . not really . . . but I do want to be responsible and fully appreciative of what God generously provides for us. . . so it does not make me happy when I discover forgotten, moldy, expired food in my frig.
I find a quick inventory and creating a clean slate before organizing is the way to go.
Follow below for 5 steps to EASILY get your frig under control.
5 Easy Steps to a Clean & Organized Refrigerator
Step One
Remove everything from the refrigerator and place on counter. Discard old, rotten and uneaten food as you go. Only place the food you plan to keep on the table.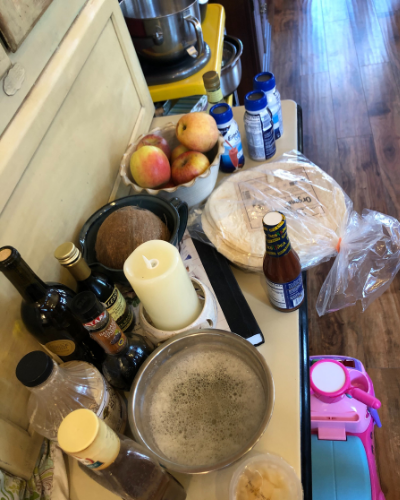 Consolidate like items into ONE container. For example, I always find MULTIPLE half jars of pickles or jelly etc. I consolidate them all into one container.
Step Two
Wipe all shelves and drawers with hot soapy water. Remove drawers and shelves if you need to for a quick rinse and scrub in the sink.
Step Three
Organize the food you plan to keep into similar FOOD CATEGORIES and place them in plastic bins like these pictured below. Many dollar stores have inexpensive options as well.
I like to use bins in my refrigerator for like items because it keeps items from getting lost and wasted. If I am making a salad or fruit bowl or something, I can easily pull the appropriate organizer basket out and set it on the counter right next to my chopping surface. Everything I need is right at hand.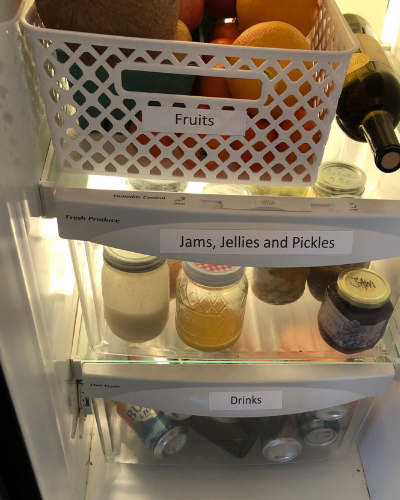 PRO – TIP: Do not use crisper drawers for veggies or fruits. I find that food in crisper drawers often gets forgotten about. I prefer to use crisper drawers for drinks, condiments, pickles. . . foods that
don't get used often

and/or have a longer frig life. Because these drawers are typically lower in the frig . . . making one of them a kid snack drawer is also a great idea.
Here are some ideas for FOOD categories:

(but feel free to create your own)
Dairy & Eggs
Meats
Cheese
Fruits
Veggies
Sauces & Dressings
Drinks
kids snacks
Jams & Jellies
Condiments
Salsa & Pickles
Miscellaneous – having this bin or shelf is great for things like leftovers or items that don't fit any other category.
Step Four
Place all food and bins back into your refrigerator.
Step Five
Label your shelves and drawers. Once you find the perfect place for everything, don't be afraid to create waterproof labels to make sure everything stays where it is meant to be.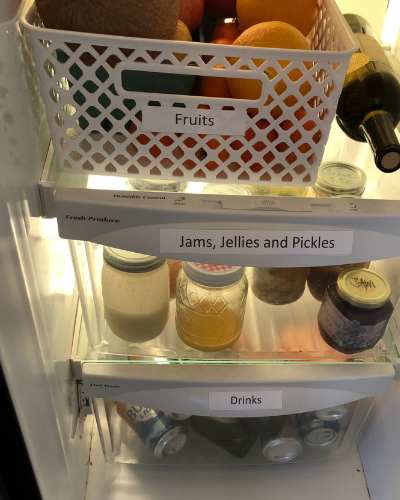 I used the printable white vinyl sticker paper below to create categories and print them. You could also use regular printer paper and packing tape.
I cut out my labels and stick them to bins and shelves. Easy! I love this sticker paper and have used it for all kids of projects since a purchased it.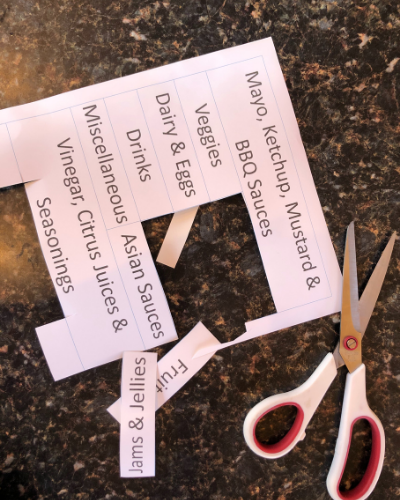 Make labels large print and easy to read so every member in your house knows what goes where. This seems simple and silly but it really does help keep things organized longer.
Labeling won't guarantee food won't get misplaced and forgotten but it sure does help!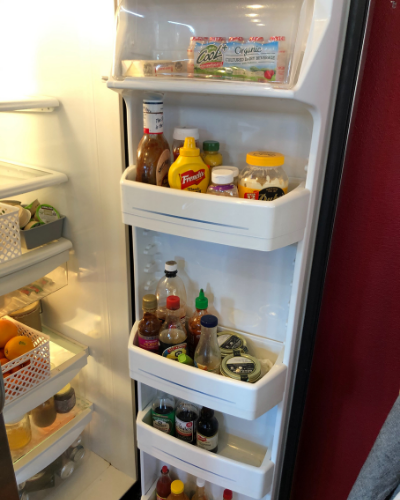 10 Tips to Keep Your Refrigerator Clean and Organized
Keep foods that are less perishable but you use often on the top shelf – i.e. milk, eggs, creamer, bread)
Keep perishable foods front and center (eye level) so they don't get forgotten. (i.e. fresh fruit and veg)
Do not use the crisper drawers for fruit and veggies. . . They become "out of sight, out of mind" and will just go bad.
Create a SNACK ZONE: Keep kid snacks on lowest shelf or use a crisper drawer to keep them together and accessible – this shelf is less efficient for you but more accessible for them.
Keep foods that last the longest (i.e. extra condiments, pickles, jellies, sauces or drinks in the lowest shelves, door shelves or even crisper drawers)
Invest in inexpensive plastic organizers that can be EASILY wiped out and set inside your frig for easy access and restocking.
LABEL everything in LARGE, waterproof, easy to read print.
Organize door shelves by condiment type and LABEL well.
Use LARGE FOOD STORAGE CONTAINERS for food storage and leftovers even if the amount left is small. . . cute small containers will just get shuffled to the back and forgotten about.
For SUPER easy cleanup consider pressing Glad Press'n Seal food wrap to the bottom of your shelves and drawers. This leaves your shelves wipe-able but it's also easy to peel up and toss when gross.
Jump-start YOUR spring cleaning with the refrigerator and motivate yourself to tackle other areas in your home. I hope these 5 easy steps and 10 tips make the process easier for you.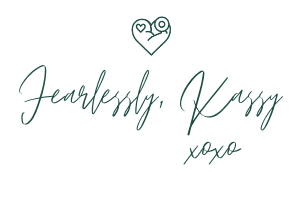 Shop this Post
Check out this Helpful Homemaking Post: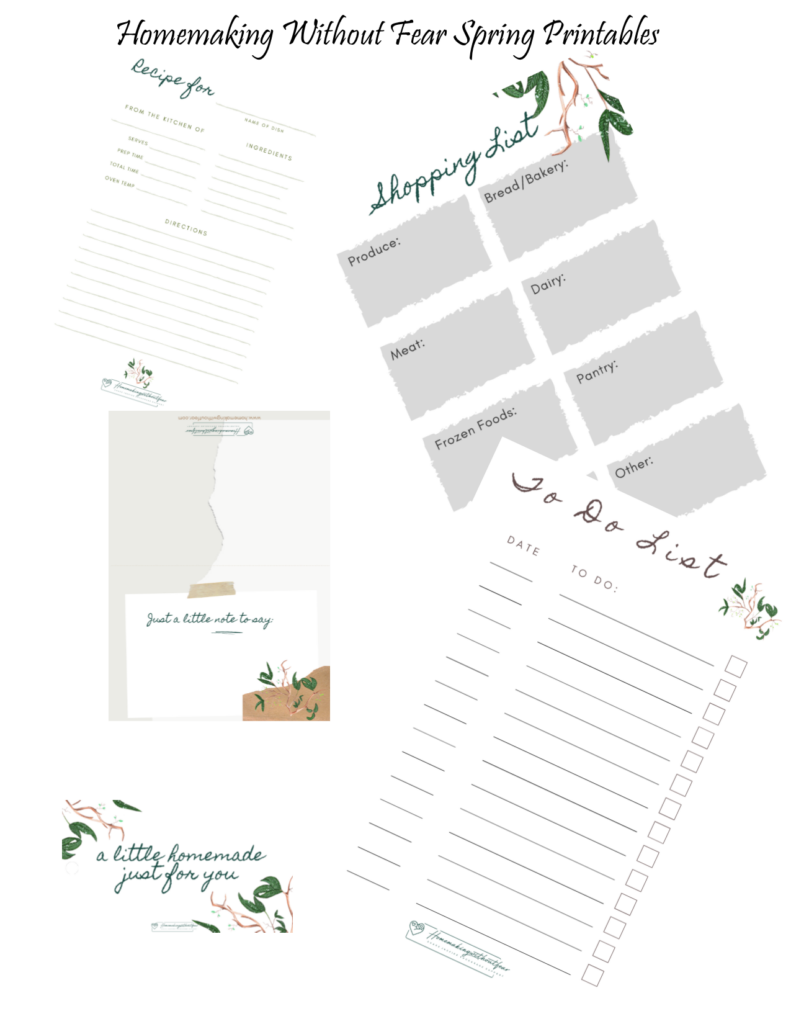 Pin it for Later