Shopping for home decor can be expensive but you don't always have to buy brand new items at crazy prices. It is very possible to bring interesting character and personality to your home without breaking the bank. Thrift store shopping is a great way to be mindful of a budget but still find great items for your home. Let me share with you my top 5 items to look for to thrift shop for Timeless Traditional Decor.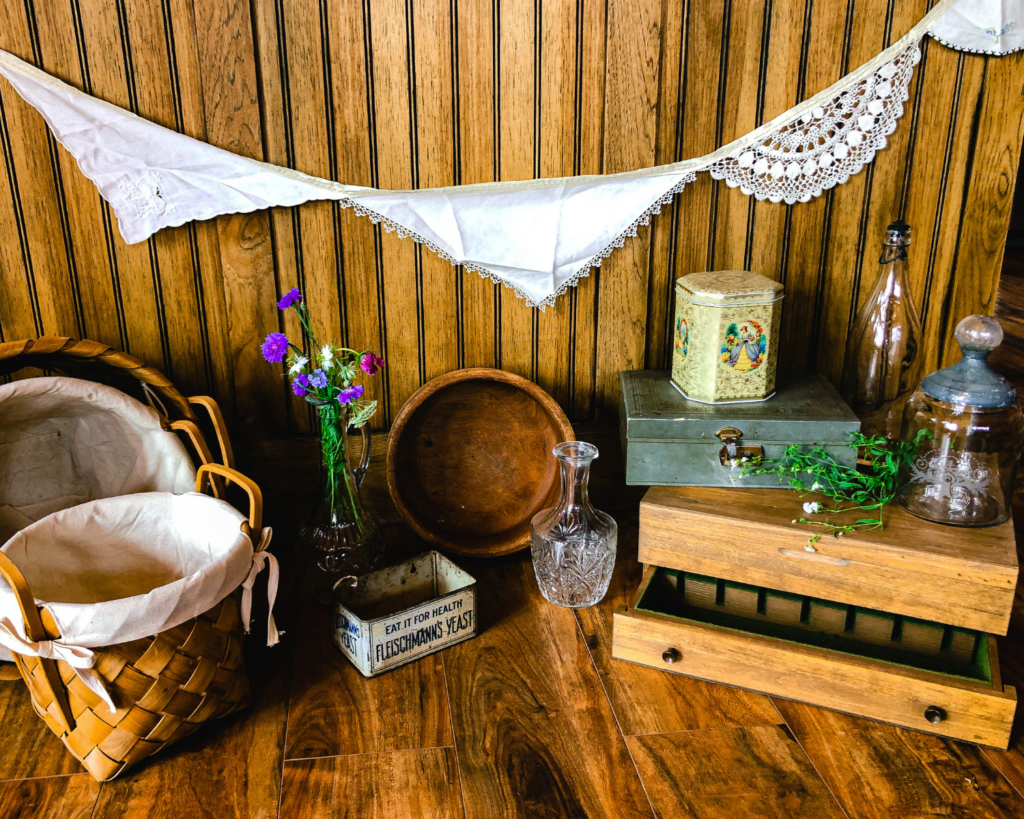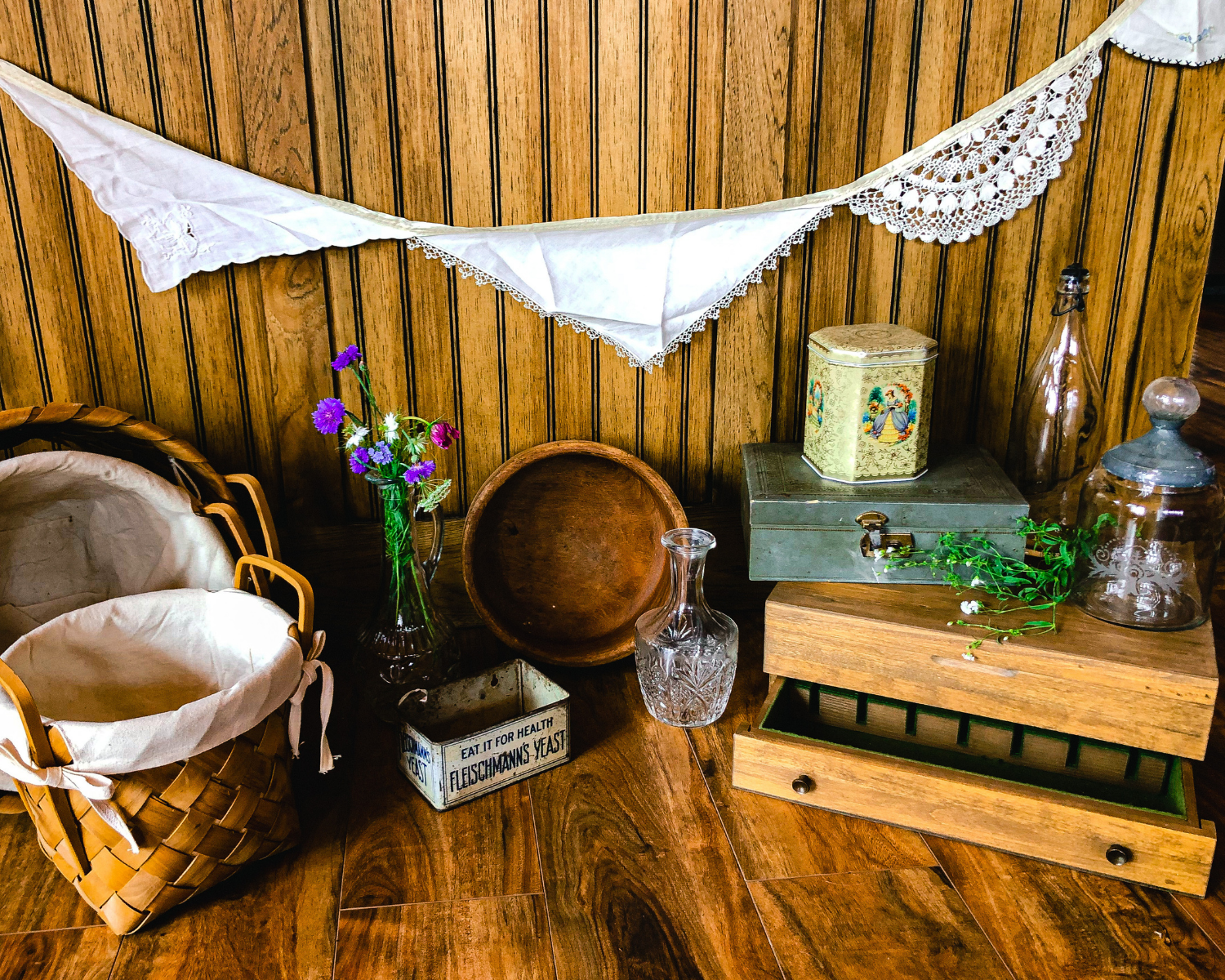 What is YOUR style?
Timeless Traditional Style and it lends itself beautifully to thrift or second hand shopping. This is because this style tends to be "collected" and put together. Decor isn't trendy or technologically and never goes out of style.
Furniture and decor pieces often have a great story behind them, are well used, well loved and often hand made. In a Timeless Traditional home, you will find a mix of found or repurposed items and stately antique elements. I would describe the overall look as "put together", polished but "lived in" welcoming and homey.
Knowing your personal design style is helpful BEFORE you start shopping any decor for your home. However, no matter your style you can find great home decor for not a lot of money by shopping thrift and second hand. Don't know yours personal style? Take this quick Modsy Style Quiz to help figure it out.
Why

should you thrift shop for Timeless Traditional decor?

You would be amazed at all the beautiful, unique . . . ((sometimes STRANGE)) things you can find thrift shopping. It is so FUN and interesting because you just never know what you will find. Sometimes on-trend items will show up but often you will find one of a kind pieces.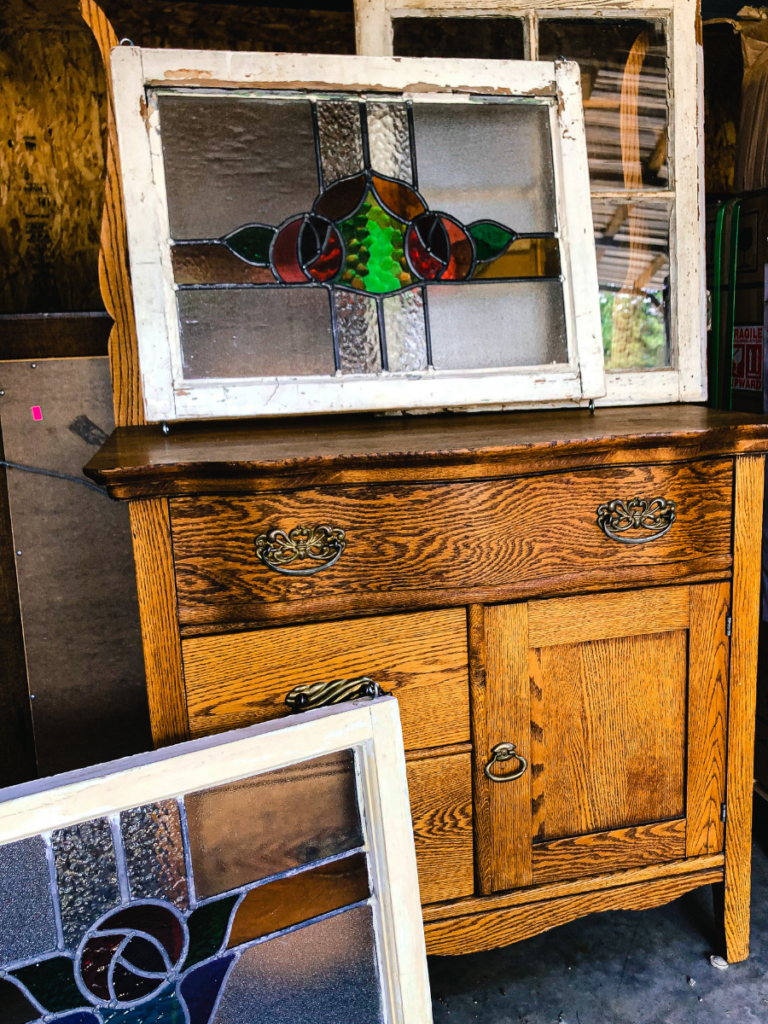 Trust me when I tell you shopping thrift stores and antique shops is EXCITING – it's the thrill of the hunt. Searching for and finding that item and a great price is the best!
Main stream, trendy home decor is all over the place and sometimes YOUR PERSONAL STYLE can get lost. Shopping at thrift stores allows you to identify items and pieces that really speak to you. You never know what you will find and fall in love with.
Shopping at thrift stores is not only good for your pocketbook but also the environment.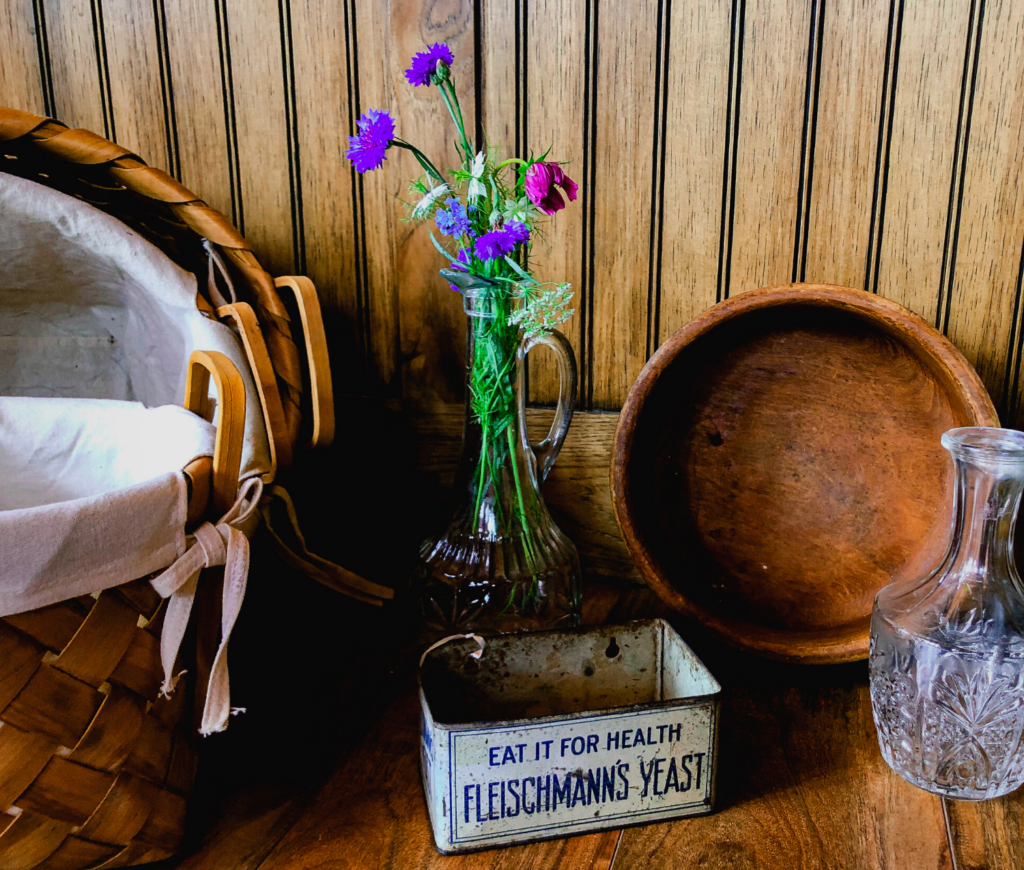 Instead of buying more and more new pieces, purchasing used or second hand household items and even clothing prevents them from ending up in the landfill.
Not only can you help the environment by thrift shopping and buying second hand but often you support individuals, families or small local business.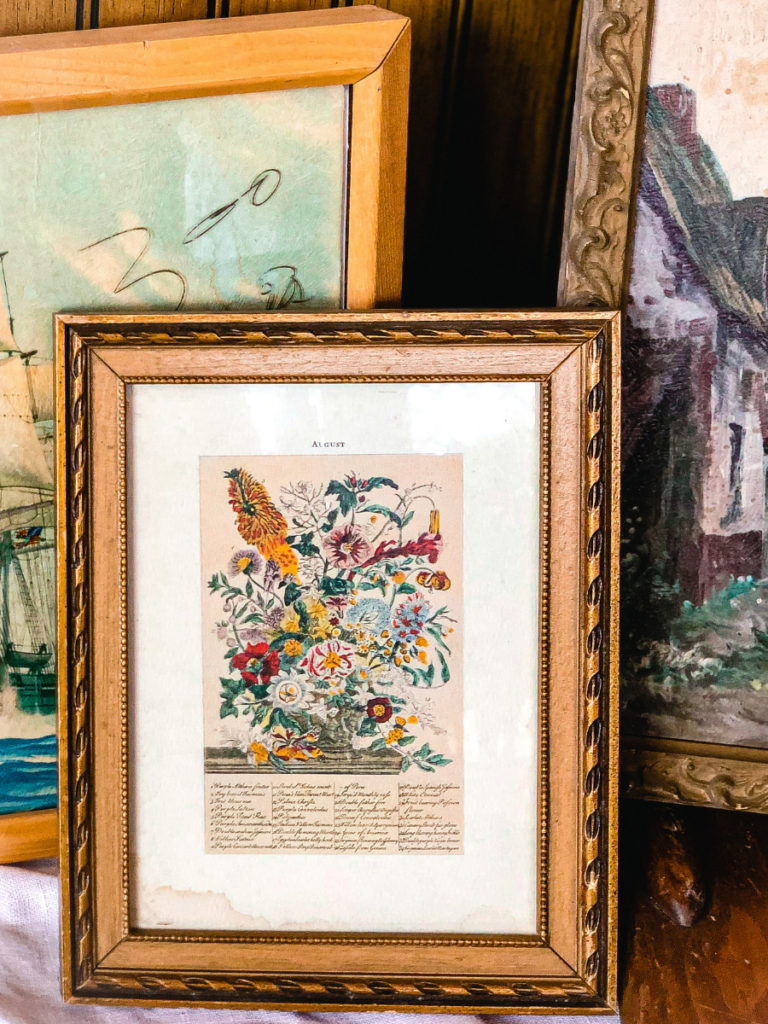 Many times thrifts stores are also charitable donations centers so your purchase of donated items will help that particular charity. Talk about shopping local and helping your community!
Go ahead go thrift store shopping – find a great deal, help the environment, support your community, give old things new life AND find beautiful things for you and your home! What's there to loose?!
Where

can you find thrift stores?
Thrift stores come in lots of different names and forms. Here is what I recommend looking for:
Yardsales, Garage sales OR Estate Sales
Check the local paper or watch for local flyers and postings in public places like grocery stores or post offices. I bet if you drive around your neighborhood on a Friday or Saturday morning you will see yard sale signs directing you where you can go.
(Online) Marketplace
Facebook marketplace OF COURSE but also check your LOCAL Facebook Marketplace, local or county online yard sale or even Etsy or Ebay.
Re-sale or consignment stores
Great for shopping quality used clothing, especially kid's items! Do an online search for these types of thrift stores near you – OR – try Poshmark or threadUP for online resale clothing.
Second Hand Stores or "Flea" Markets
Second hand stores sell a variety of used items from clothing to tools to furniture. Flea markets are typically outdoor markets selling second hand items! I love these, check your local listings to find one near you.
Charitable Organization or Donation Centers
Do an online search for one near you. (ex: Goodwill, Donation warehouse, YMCA Secret Seconds, Habitat for Humanity Home Resource)
Pawn Shops
Pawn shops are places where people bring their items to either sell outright to the owners of the stores or to get a loan of sorts for their item. If they don't pay back the borrowed money at the shops's terms it can then be re-sold. I love shopping these type of stores for tools, electronics, outdoor gear and furniture.
Antique Shops, Malls or Fairs
MY FAVORITE. . . often places like this that are marketed as "antique" capitalize on that by having higher prices but they are often beautifully put together and can have awesome sales. Browsing antique shops might give you lots of ideas for what you like and what to look for in home decor.
How

to thrift shop forTimelesss Traditional Decor:
I would recommend starting with a list of what you need or would LIKE for your home. It is easy to get overwhelmed OR purchase things you don't really need just because they are a great price.
ASK ME HOW I KNOW THAT ONE!? SHEESH!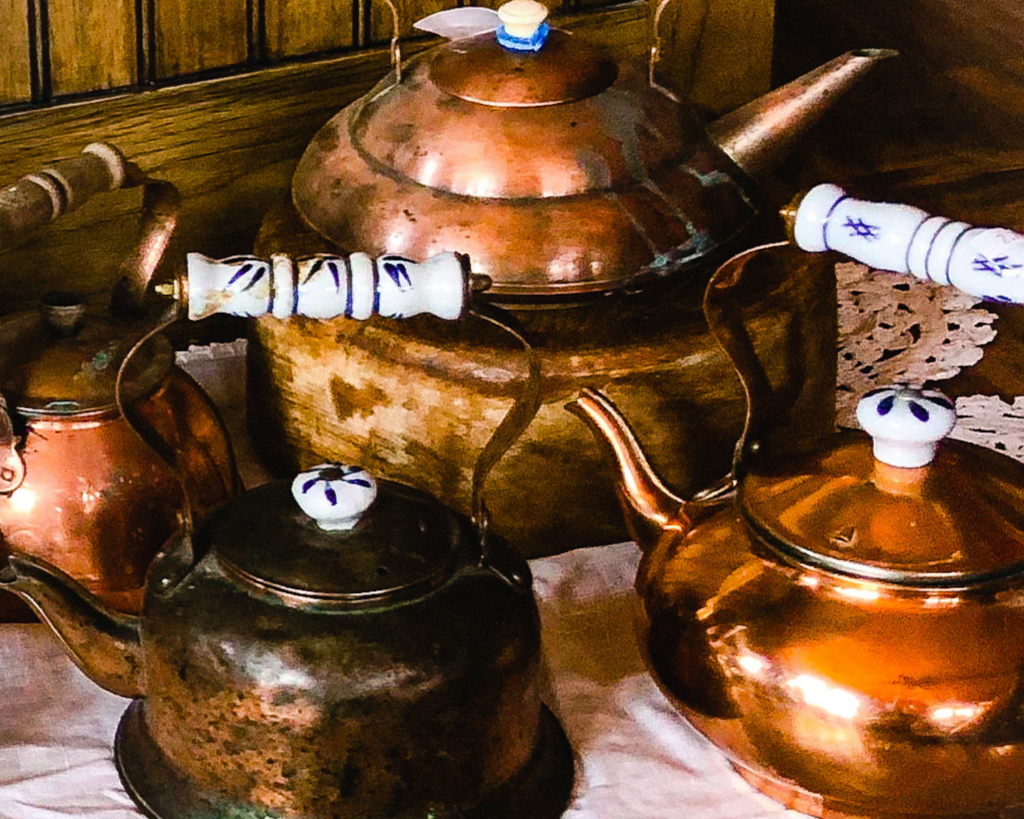 Try keeping a list of things you need along with dimensions or sizes in a note on your phone. That way if you run into something you like, you have a reference handy.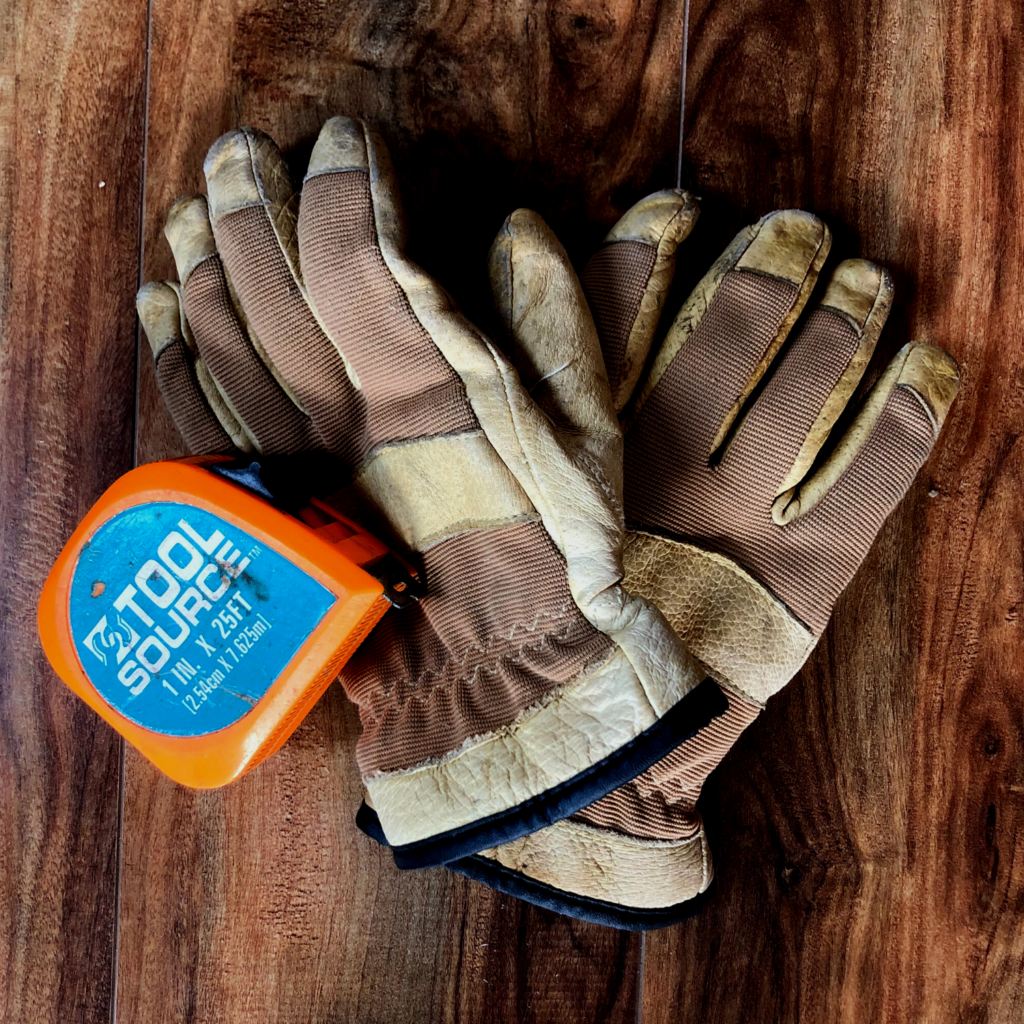 Keep a thrift shopping "kit" in your bag or car. I always have my list as well gloves and a tape measure.
Do your research ahead of time for stores around you and check them often. The great thing about thrift stores is they have items coming in all the time.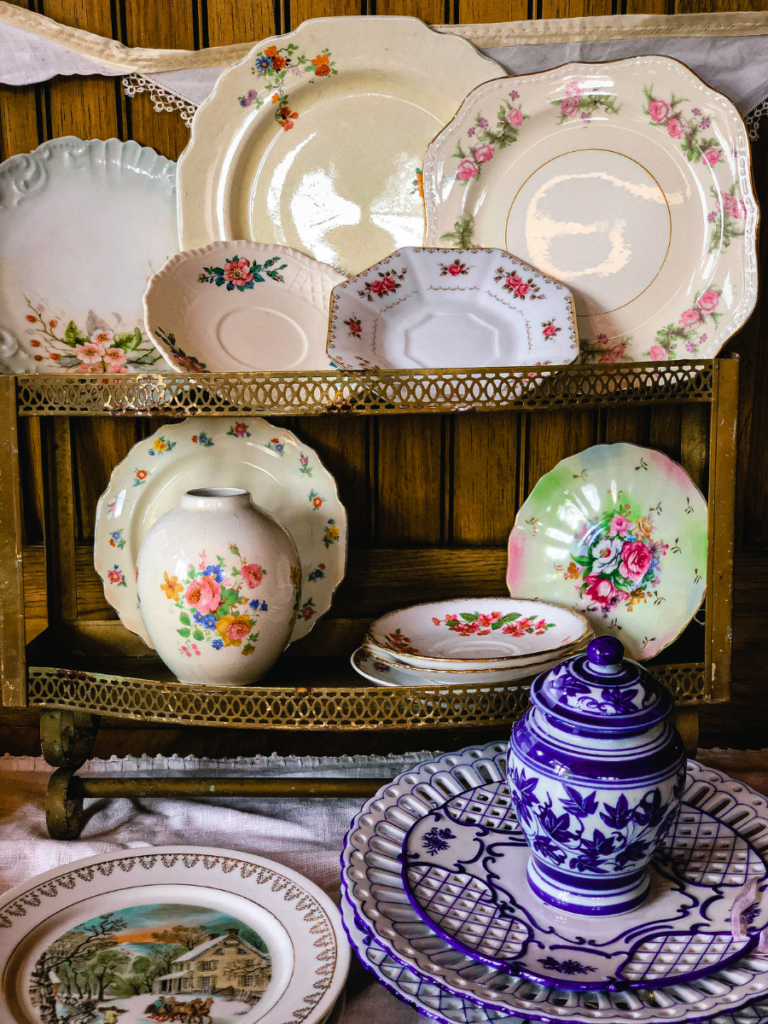 Always be prepared to clean and sometimes even repair items. I am not afraid to do light repair on items like furniture but always check them over to be sure they are in the YOU condition you desire. I will happily use second hand clothing for myself and my kids but I ALWAYS bring it home and wash it well first.
Top 5 things to look for

when thrift shopping for Timeless Traditional Decor
1. Eye catching artwork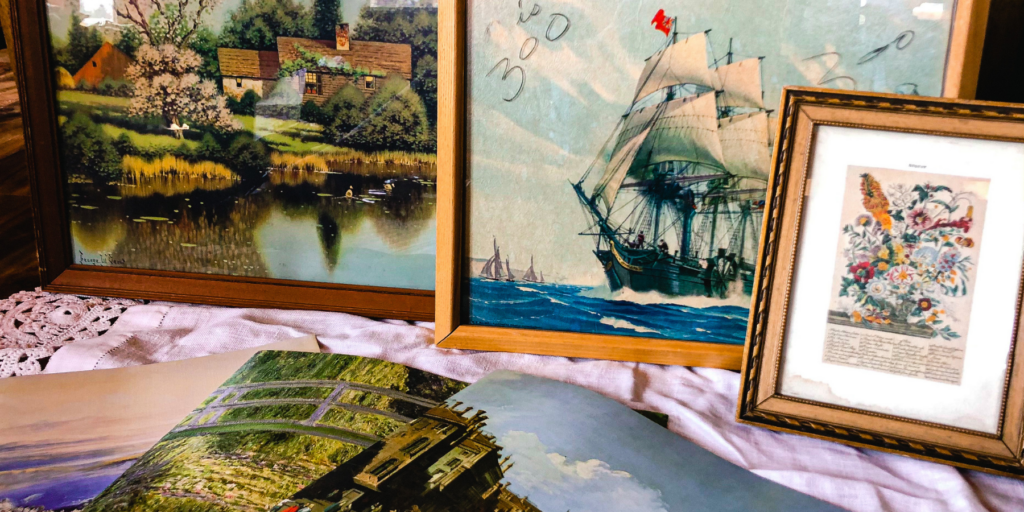 You can really up the beauty and personality in your home by shopping for interesting artwork that you love. I look for watercolors, oil paintings and am particularly drawn to rich colors, florals and landscapes. You can find some very inexpensive but GORGEOUS artwork this way.
2. Linens/Fabrics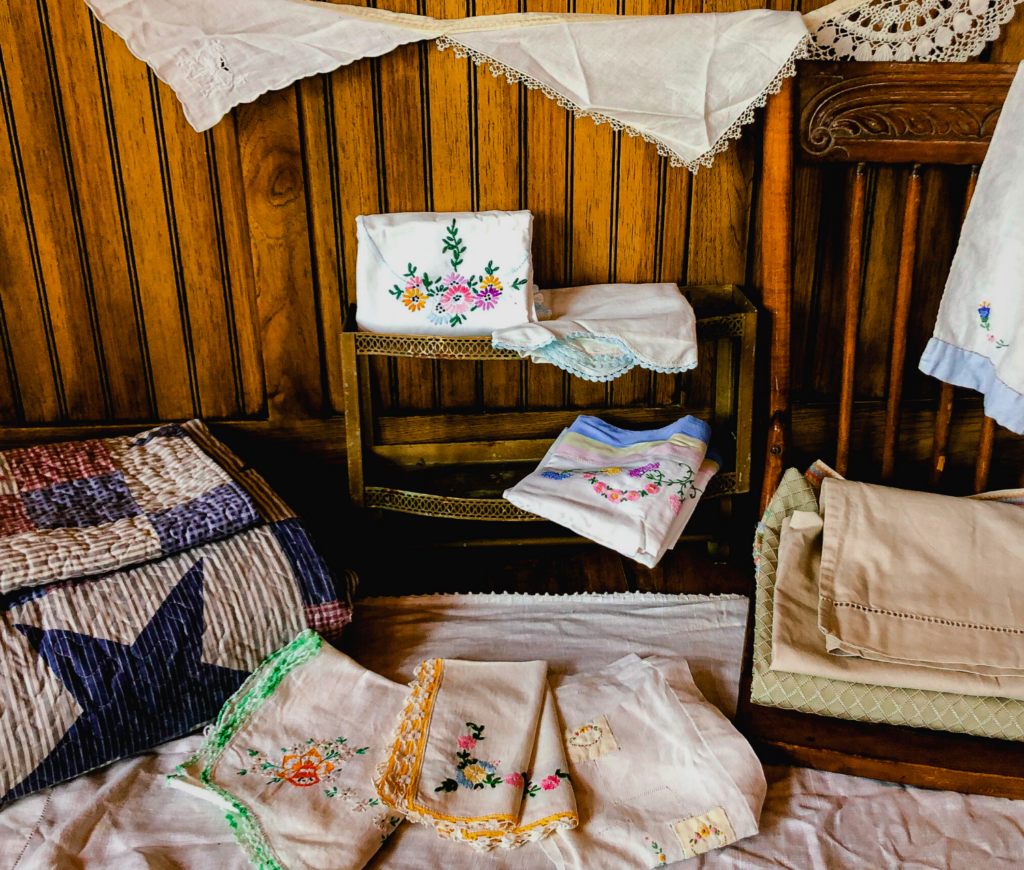 Linens and fabrics are very expensive to purchase brand new. I have found beautiful fabrics in very good condition for very little money. Nice bedding, curtains, table cloths, napkins are all great items to look for second hand. I have had to oxiclean a few but this is great way to bring unique flair into your home. Hand embroidered floral linens are a favorite of mine!
3. Baskets/Containers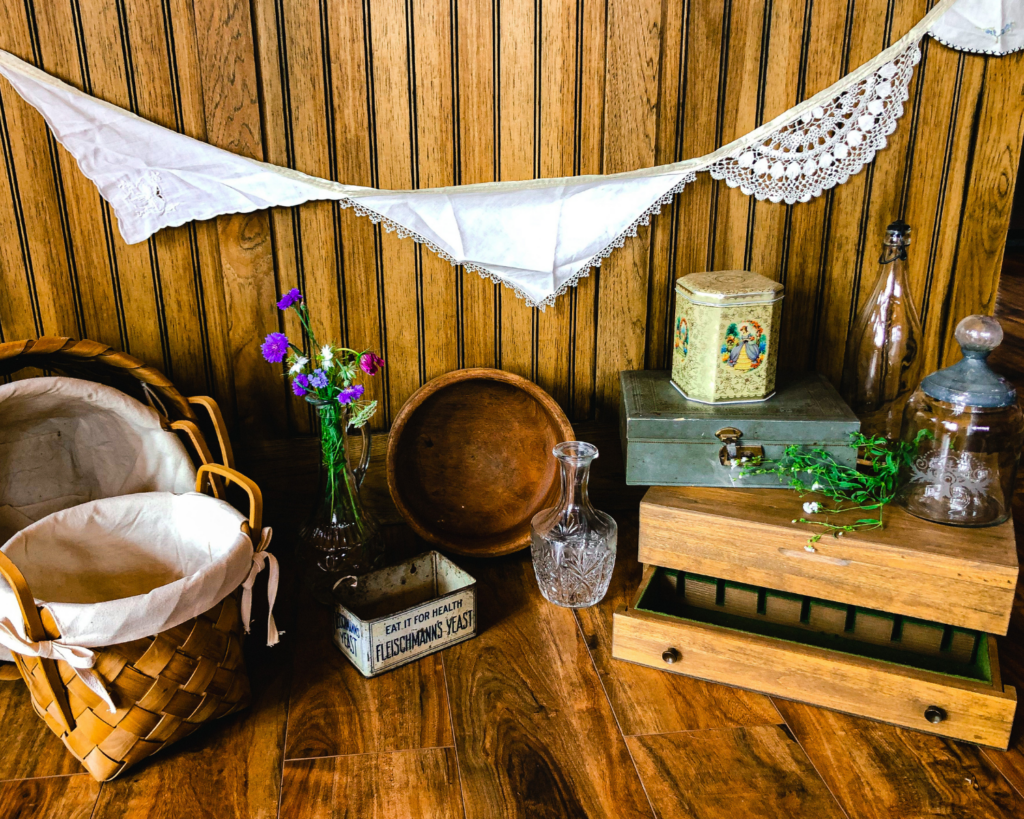 Beautiful containers are not only PRACTICAL but can function as DECOR too. A basket is truly a work of art. Why not store things, keep things nicely put away but attractive as well. Cut glass vases, woven baskets, beautiful canisters, glass jars, wooden boxes and bowls are all fantastic finds.
4. Character pieces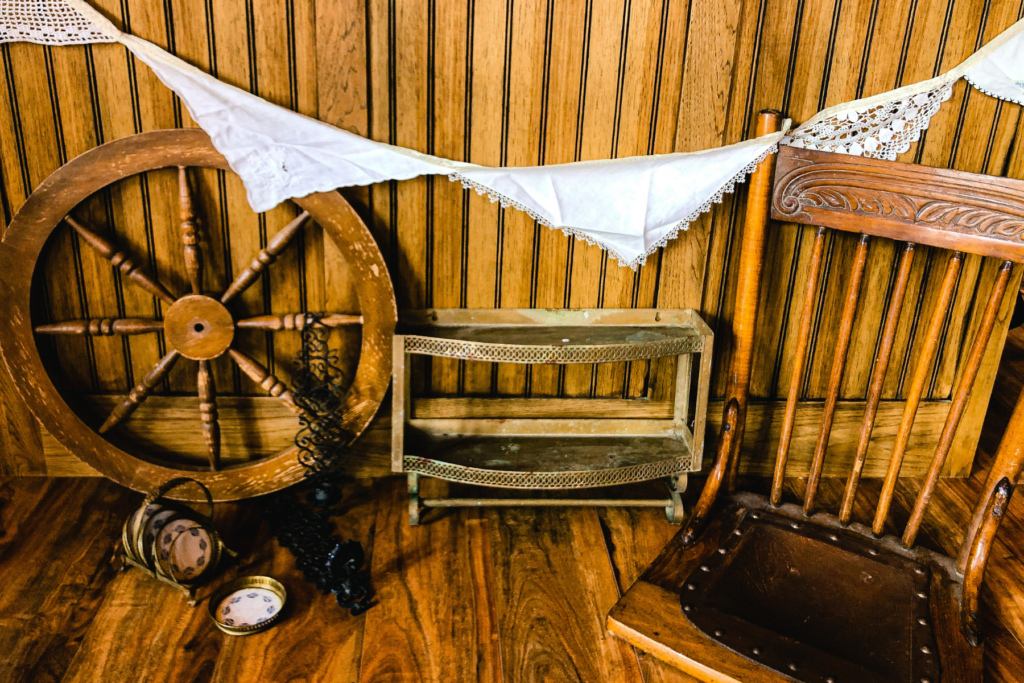 What catches your eye? What can you find to re-purpose or up-cycle in a new way? This certainly ensures your home will have character like no other. Maybe it's a beautiful chair, missing its legs that you plan to make a shelf? Whatever it is . . . keep an eye out for those pieces that have beautiful shape, character and interest and don't be afraid to think outside the box for how you will use it.
5. Collections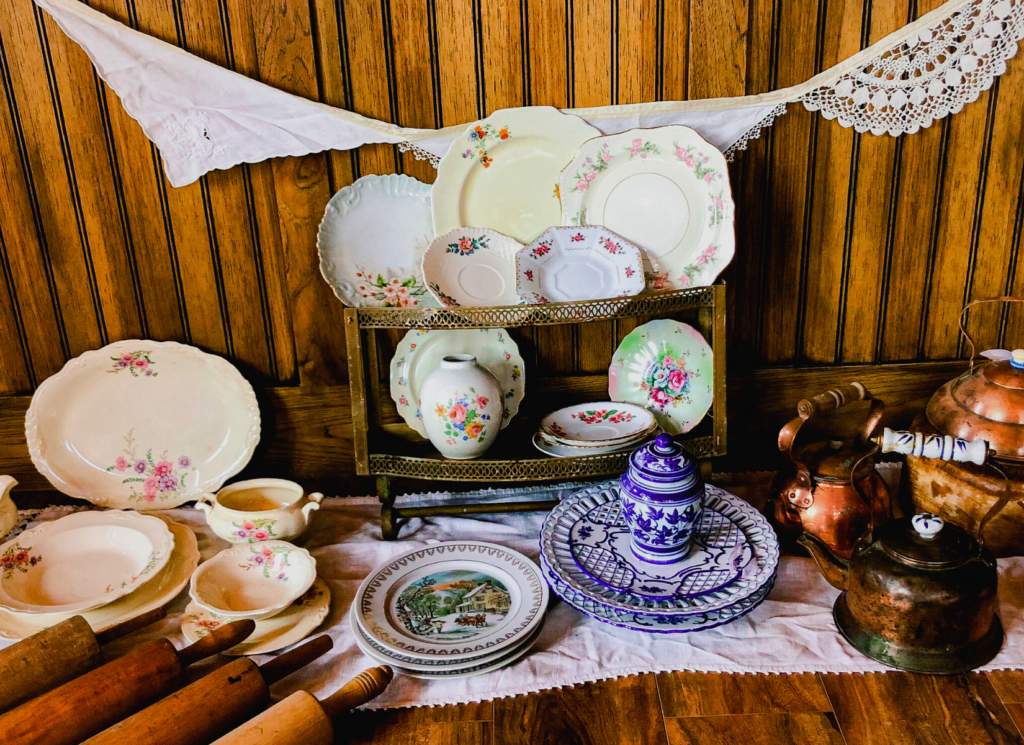 In a great book called The Happiness Project by Gretchen Rubin'; in chapter 5 she explores the concept of collecting something to boost happiness. She proposes that collections give us a mission and a passion and I COMPLETELY agree. If you don't collect anything. . . I encourage you to try it! It doesn't have to be anything big or expensive.
A collection provides a mission, a reason to visit new places, the excitement of the chase, a field of expertise (no matter how trivial) and often a bond with other people.

Gretchen Rubin, The Happiness Project
Hey Friend, I just want you to know that making your home comfortable, lived-in, welcoming and BEAUTIFUL does not have to break the bank. . . Not everything has to be brand new. In fact older pieces and up-cycled or repurposed pieces bring a lot of homey character and timeless & traditional style to a space. Don't let anything stop you from making your home beautiful!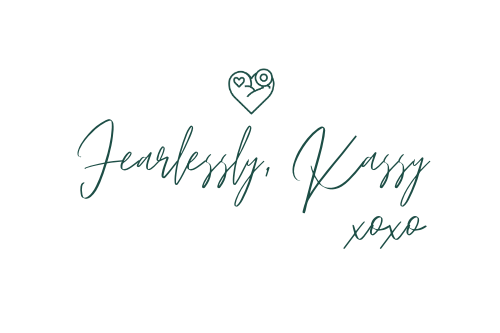 Checkout My Latest Thrift Haul on YouTube
Find MORE Timeless Traditional Decor Inspiration Here:
Follow us on Pinterest for TONS of Home Decor Inspiration:
Shop NEW Timeless Traditional Decor with us on Amazon:
Timeless Traditional Home Decor
Kitchen Essentials for the Homemaker
Pin it for Later